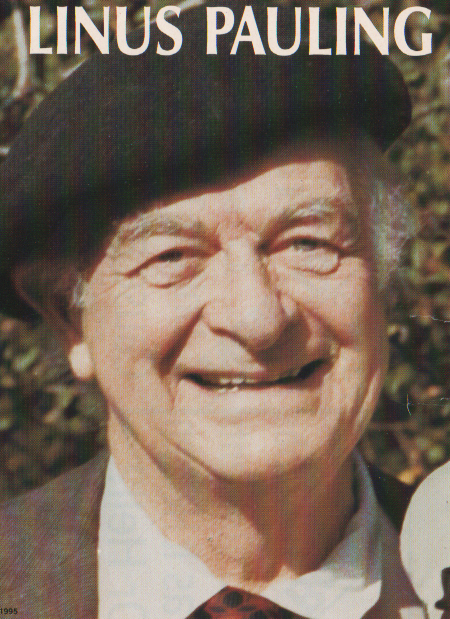 Image source from http://www.google.com/imghp?hl=en&tab=wi
Linus Pauling was a chemist, of Bio-chemistry and quantum chemistry, he wasn't as famous as Albert Einstein but in the science world he was famous. Dr. Pauling had many achievements in life, he won 2 Nobel prizes, one for Chemistry and 1 for Peace. He was also into the effectiveness of Vitamin C, that is was the cure for a lot of known diseases, such as the common cold and cancer.
Dr. Pauling also founded the Linus Pauling Institute of Science and medicine in 1973, and Invented the Pauling Heart therapy, which was a method of helping your heart without the use of drugs. He was also one of the first American chemist to master the x-ray diffraction. He is also in the California hall of fame, where he was inducted in 2008. Not only was he a chemist he was an educator at various colleges, Author and Peace activist. Science was his life and wanted to make things in the science world a better place.
Not only was dr. Pauling a chemist but he was also an Author and peace activist. He also that that the world would be a better place if there was no war involved. He influences a lot of people in the science field, with his hard work and dedication to it, he set out to research, that vitamin c was the cure for anything that was ailing you. He also set an example to anyone one that if you workhad and have dedication that you can do anything you set out to do. He lived to be 93 yearsold, that has to say something about his life.